Unlock Your Tennis Potential with Expert Coaching.
I´m happy you heard my video, as you know already I teach tennis to everyone, Kids and Adults and letting the students improve with fun is my first goal when we are on the tennis court.
I ́ve been a Tennis Teacher already in Fuerteventura-Spain, Sardinia-Italy and Kos-Greece by sport resorts. From Winter 2022 I'm managing my own Adult Tennis school (in Summer 2023 108 Players join our group lessons ) and from Summer 2023 I manage the Children Tennis School from Decksteiner Tennis Club (in Summer 2023 105 Children join our lessons ).
I can teach in English, German and of course Italian! Everyone is welcome, You are Welcome!
Gallery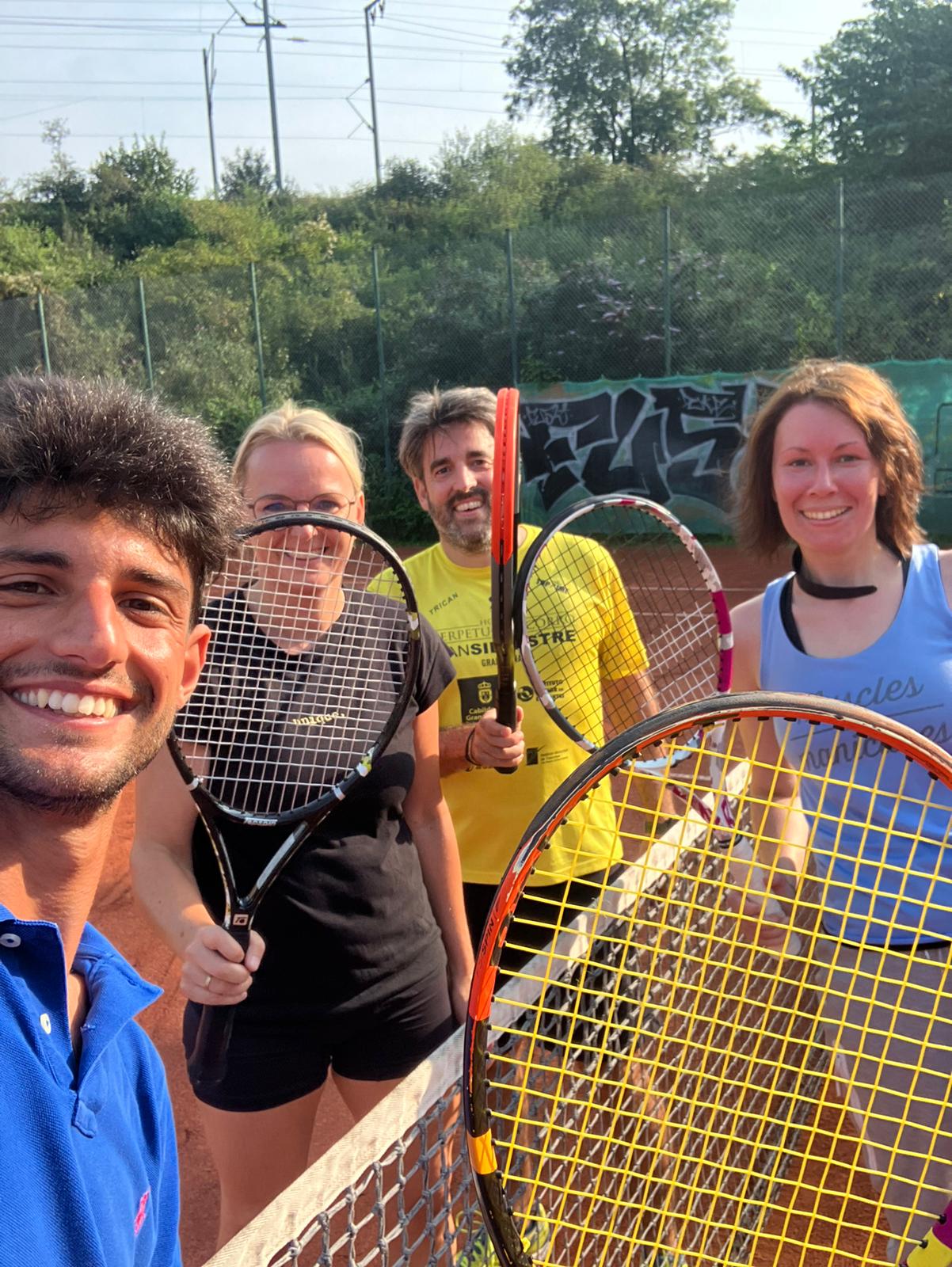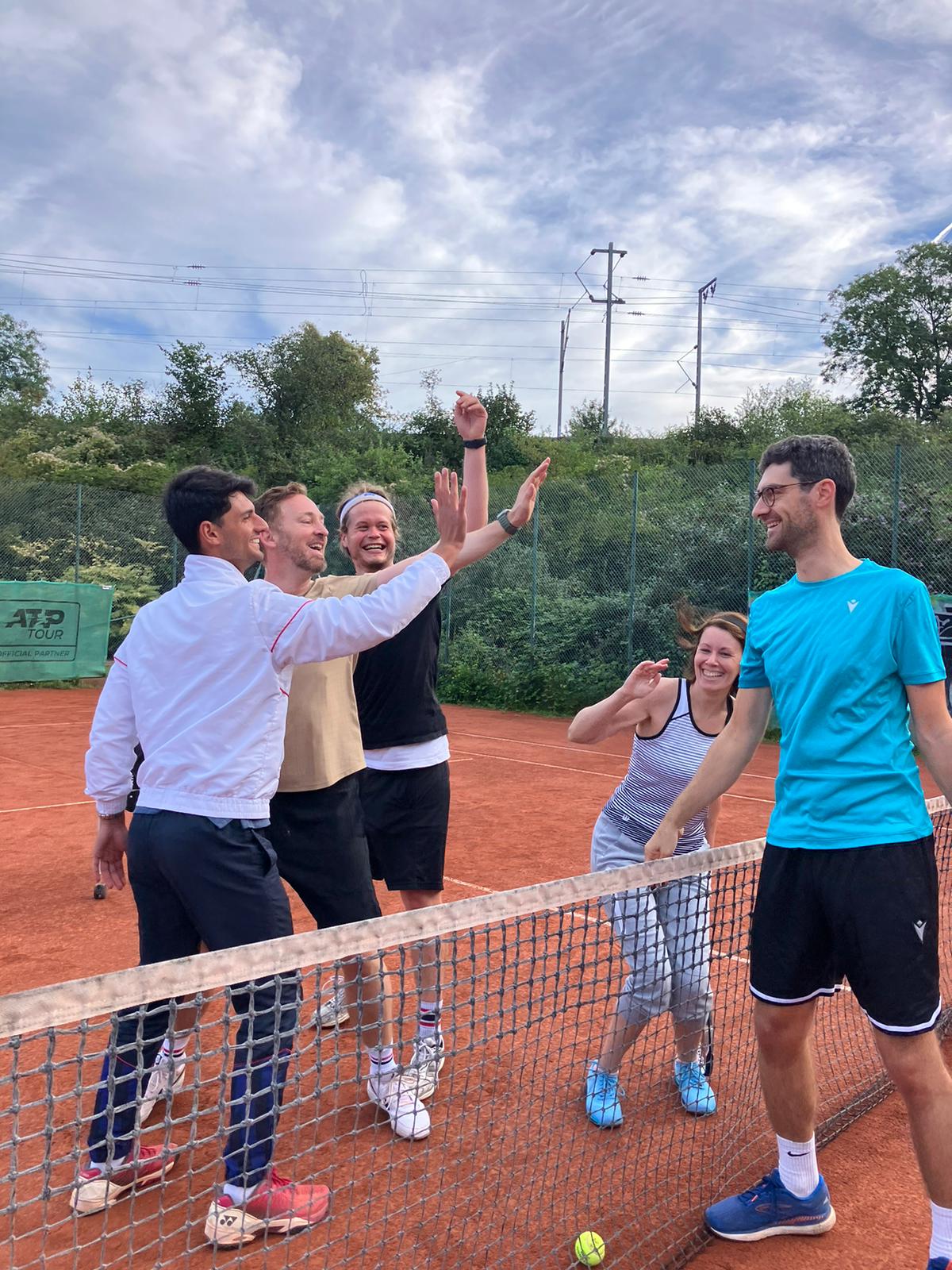 Reviews
Bettina Schmidt
Local Guide
I have been training at Vincenzo for 2 years and am very satisfied! He is motivated and competent! I always look forward to training and would like to train more if I had enough time. The groups fit together very well. He explains the technique very well, you can easily implement the tips and immediately see an improvement!
Raffaela Adriana
Vicio is an exceptional tennis trainer with impressive skills and remarkable flexibility. His deep knowledge of the game and ability to adapt his coaching to individual needs make him stand out. Vicio's passion for tennis is contagious, and he goes the extra mile to help his students improve and enjoy the sport. I highly recommend him as a top-notch tennis coach.
Theresa Althaus
Macht immer viel Spaß, Vincenzo ist sehr sympathisch und immer zu Späßen aufgelegt. Die Stunde besteht nicht nur aus Tennis-Spielen, sondern zwischendurch auch immer aus kleinen Übungen, die das Training abwechslungsreicher gestalten :)
Lisa Stork
Vincenzo ist sehr sympathisch, passt sein Training super individuell an, stellt sich immer auf die Trainierenden ein und vermittelt viel Freude und Spaß am Tennis. Ich gehe sehr gern zum Training und mache gute Fortschritte.
Tonio Kroener
Vincenzo ist ein super sympathischer und kompetenter Tennistrainer. Das Training ist sehr abwechslungsreich und macht immer Spaß. Wer Lust hat, in entspannter Atmosphäre Tennis zu lernen ist bei Vincenzo richtig!
Dunja Karabaic
Vincenzo erklärt sehr gut und geht (im Training mit 4 Schüler*innen) individuell auf die Probleme und Bedürfnisse jeder einzelnen ein. Er ist immer gut gelaunt (unglaublich, aber wahr) und schafft so eine super Trainingsatmosphäre!
Katharina Schultze
Vincenzo ist ein super Trainer - immer motiviert und gut gelaunt. Das Training ist abwechslungsreich und macht Spaß! Nur zu empfehlen!